Spralac is a quality, value for money ancillary product range.
The Spralac product portfolio consists of a concise range:
​HS Primers
MS & HS Clearcoats
2K Jet Black
2k HO White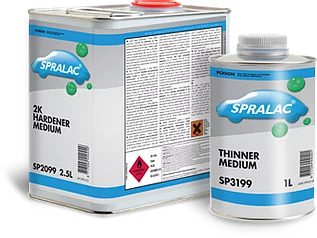 Spralac automotive refinish products offer good quality primers and clear coats to support your cost-effective needs.
A quality product does not always have to come at a premium price.